Additional therapies are available for children who
participate in the ABA Abilities program.


Here's What You'll Need
A prescription from a pediatrician or another specialist in childhood nutrition.


Good nutrition is important for all children, and especially those with Autism Spectrum Disorder. Encouraging good nutrition can be difficult due to picky eating behaviors and digestive issues associated with ASD.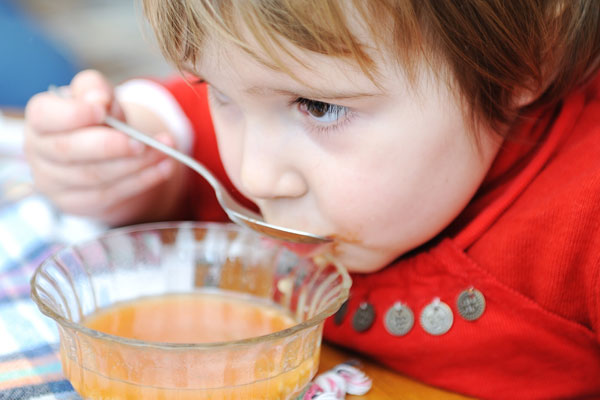 Nutrition Therapy
According to the Marcus Autism Center at Emory University School of Medicine, children with ASD are five times more likely to have dietary challenges.
These include severe food selectivity issues, ritualistic eating behaviors, and tantrums.
Some children restrict themselves to certain foods, based on the way the foods feel in their mouths, or simply avoid foods that cause dietary issues, like stomach pain or vomiting.
Problems associated with ASD include generally poor nutrition, thinner bones, and chronic constipation.
Nutrition Therapy addresses concerns about proper nutrition while working to alleviate physical symptoms like stomach pain or constipation and address the picky eating so common among children with autism.
Assuring good nutrition is generally not seen as a "cure" for autism, rather nutrition therapy helps avoid the effects of poor nutrition that often add to the difficulties faced by children with autism spectrum disorder.
Children living with ASD may be placed on gluten free or casein free diets.  A Registered Dietician can work with you and your family to ensure a healthy diet is maintained as various diets are introduced or trialed.
Therapists work to introduce a range of foods and to develop customized diets that help the child to become a more flexible eater while maintaining good nutrition.
It's also important to review and understand medication interactions, as some medications used for treating autism may lower a child's appetite, while others may affect the absorption of vitamins and minerals from the food the child does eat.
Nutrition therapy is provided by a Registered Dietician.
Registered Dieticians:
Have a bachelor's degree with coursework approved by the Academy of Nutrition and Dietetics' Accreditation Council for Education in Nutrition and Dietetics (ACEND).
Often hold additional certifications in various areas of practice, including pediatric nutrition, nutrition support, or dietetics.
Evaluate each child's diet, health, and nutritional concerns on an individual level
Work to improve the range of accepted foods and assure that the nutritional intake is sufficient for good health and for providing the proper calorie intake for daily life
When creating a nutritional plan, dieticians may also assist with the implementation of doctor-recommended dietary interventions, as well as help train family and caregivers on how to prepare and encourage the most nutritious diet the child is able to accept.
Individualized Nutrition Therapy will take place in-center at our facility for children participating in the ABA Abilities program who have a written order from their pediatrician or other specialist.
Call ABA Abilities for the help you need. 412-319-7371.